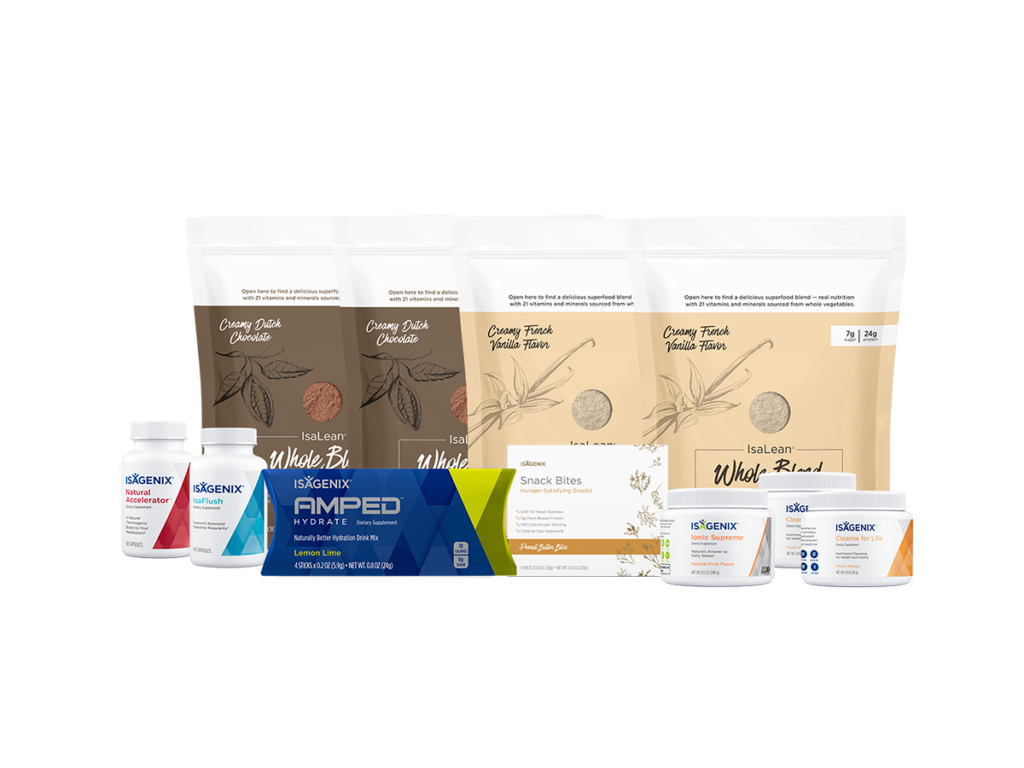 Weight Loss Basic Pack
There's nothing basic about what this pack does to help you make your healthy change. What is basic is the simple routine you'll follow to help you get the nutrition you're lacking, lose weight, burn fat, and build lean muscle.
Core products like IsaLean® Shake (a delicious superfood meal replacement), Cleanse for Life® (nutritional support for your body's natural detox systems), and Ionix® Supreme (botanical adaptogens to help combat stress) work together alongside other amazing products to transform your health and wellness journey and set you up for success. Nothing basic about that!
Support consistent weight loss.
Satisfy cravings and boost your metabolism.
Support your body's natural detoxification process.
Retail: $378.49
Customer: $269.00
IsaLean® Shake
A delicious superfood meal replacement with high-quality protein and essential nutrients.
Cleanse for Life®
Nutritional support for your body's natural detox systems — an absolute must for Cleanse Days!
Ionix® Supreme
Botanical adaptogens and rich nutrients to combat the negative effects of stress.
AMPED™ Hydrate
Electrolytes and 0 grams of added sugar to hydrate better and smarter every day.
Snack Bites
Conveniently packaged cookie dough bites designed to stop cravings before they start.
Natural Accelerator™
Boosts metabolism to help you burn fat with cayenne, green tea, and cocoa seed to support thermogenesis.
IsaFlush®
Cleansing herbs and minerals to aid in digestive regularity and overall health.